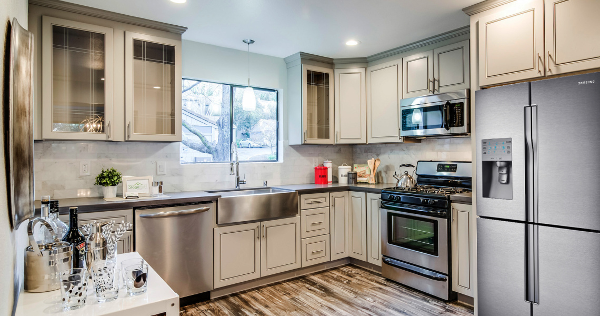 J&K Cabinets, Your One-Stop Place for Kitchen & Bath Cabinets. We are committed to offering unbeatable pricing while maintaining focus on quality and exceptional service.
10 x 10 Cabinets

$2,500 with Free Shipping!

Cabinet Sample Door Available! FREE ESTIMATE!

Regardless of the kitchen and bathroom size, we carry cabinets and vanities to accommodate all of your design needs – from traditional to contemporary.


Browse our gallery of inspiring and stylish cabinet designs to help you get started on creating the space you'll love to call home. Whether you are considering a new kitchen, bath, closet, basement remodel or even an addition to your home, we have the products and expertise to help you achieve your dreams!